Dien Bien Phu, Vietnam – Muong Khua, Laos – Nong Khiaw, Laos
October 23-24, 2013
We woke up at 5am and made our way to the bus station. A time when the streets are asleep and the bus yards are buzzing. The 5:25 just pulled in and a line of stretchy bodies unwind down the stairs. The street vendors lick their lips at the hustle. Whistles blow. Long buses with TO and FROM are written in huge block letters along the sides like names on a jersey. We hand our packs to the man on the roof of our bus – he's on a mission and shouts next all before the sun even blinks an eye.
We're off to Laos. The second leg of our journey, but not our last leg. Ohh No! We have 8 ½ hours before we are no longer welcome in Vietnam and I am damn sure we had made the most of our three months. We'll miss you Vietnam. Thanks for the good times.
We loaded into the bus. Eight of us. All foreigners. The two Argentinians Bruno and Jimena, and four others with sleep in their eyes. We had barely eked out of the station before we pulled over to pick up a band of Vietnamese. And with a swift foot, our man had climbed back on the roof and bags were being flung into his arms. He shimmied down and the whole gang loaded in filling all the empty seats. All of us, united, travellers of the sunrise, heading to the border for one last hoorah.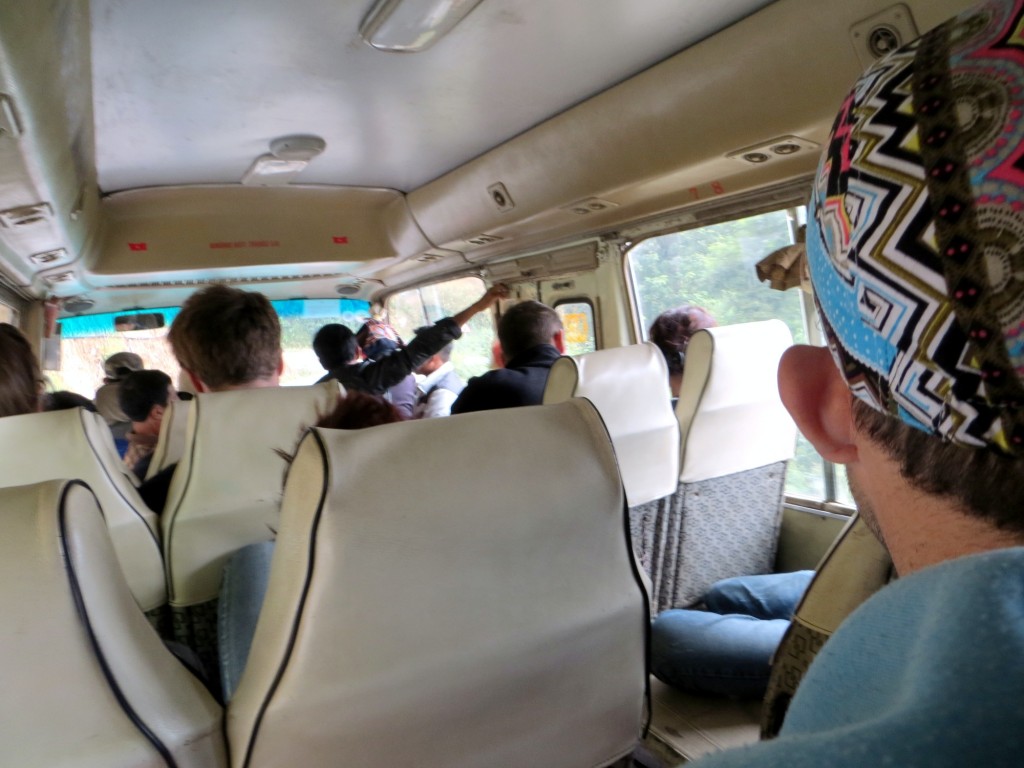 We passed through two offices. One to have our Vietnam Visa exit stamp and the next to receive our Laos Visas. There was a list posted on the office window of the prices for visas for the following countries. If it was an Olympic standings sheet we would have made Canada proud. Unfortunately, it wasn't.
Visa Fee's per Country:
1.    Canada           $42
2.   Afghanistan      $40
3.   Bangladesh     $40
4.   India                $40
5.   Nipal               $40 (They spelt Afghanistan right, but Nepal?)
Even Al- Queda gets a better prices than us. This list ran all the way down to Norway or something and then had a little paragraph on the side that read all other countries $30. Canada wins again! We all board the bus and the clock starts ticking on our 30 day visas.
Our destination is the dusty gateway town of Muang Khua and when we get there our connecting boat has already set sail for the day so we ended up getting a room.
The town was quiet aside from outbursts of locals at play. We ate breakfast while two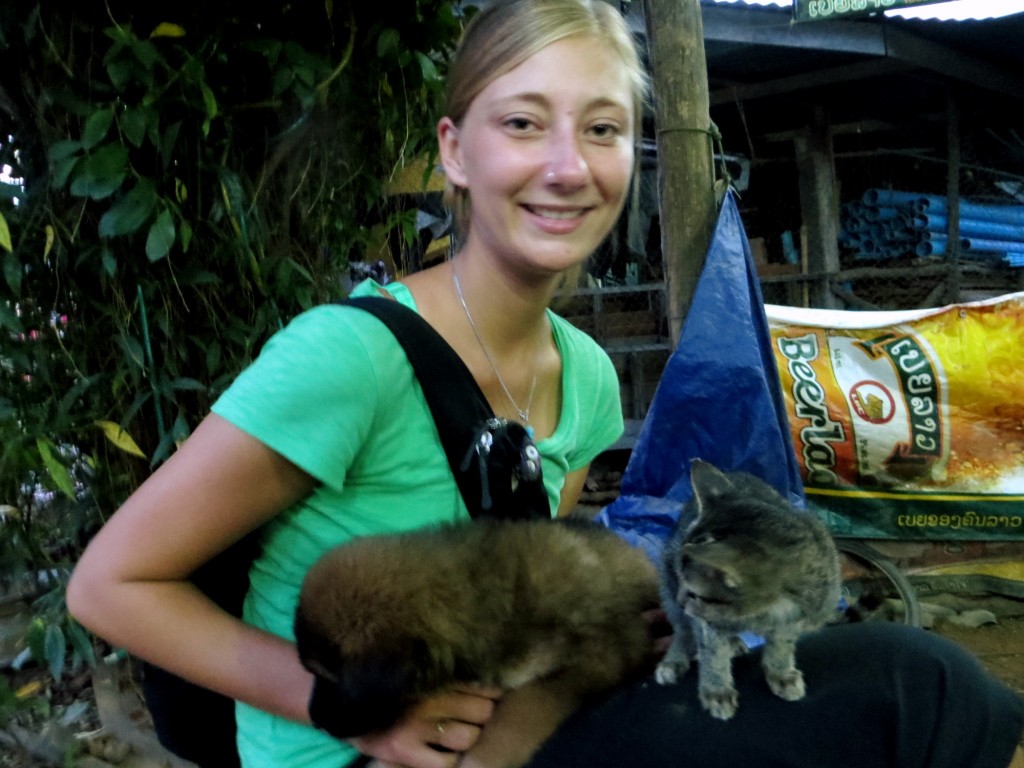 roosters fought each other inside of a circle of children along the riverside. When the cocks became lethargic they brought them to the water and hand washed them before throwing them back in a circle and they were back at it with furious beef. We couldn't make out a winner. Then we walked around the town and  ended up with puppies throwing back free beers bench side bocce ball. Then I somehow ended up in a badminton game.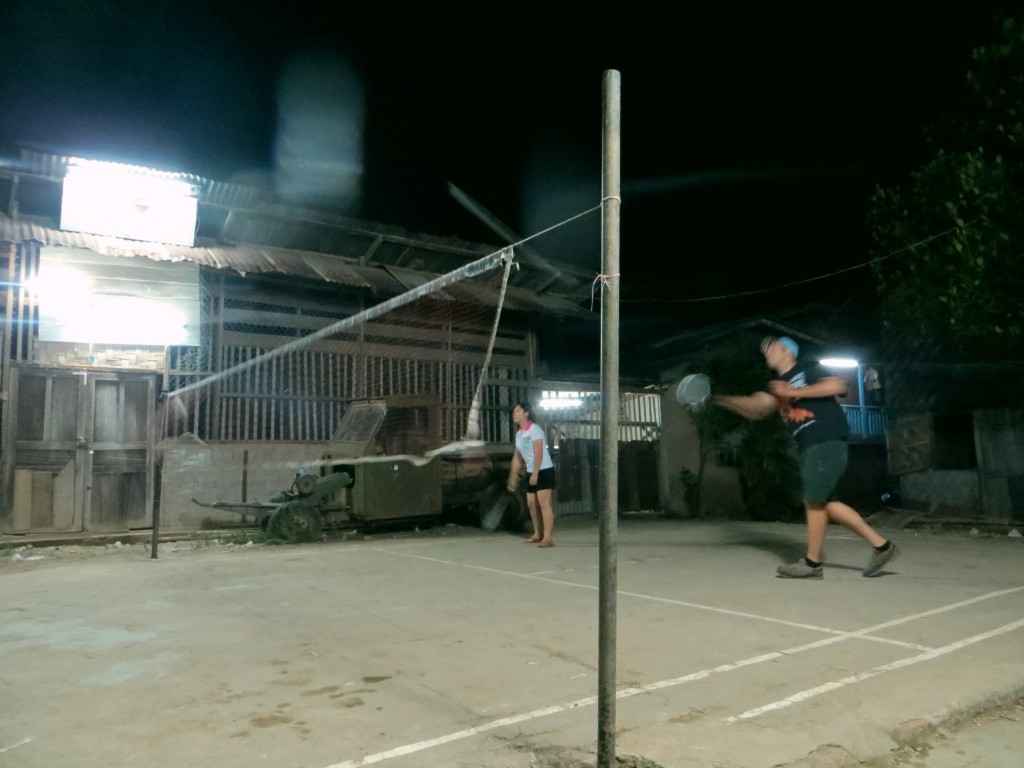 DAY 2
We woke up, bought our ticket and cast off down the river in a boat long and blue like Gonzo's nose and as wide as a Chocolate Labrador. I don't really have a clue where we are going. I took off my watch and fixed it to my pack. It'll be nice not to worry about the days, just going, going, going. In the thick of the boat, satchelled smack against a roaring  motor is a chicken, maybe a rooster and I know this because the bag is flapping its wings and pecking about.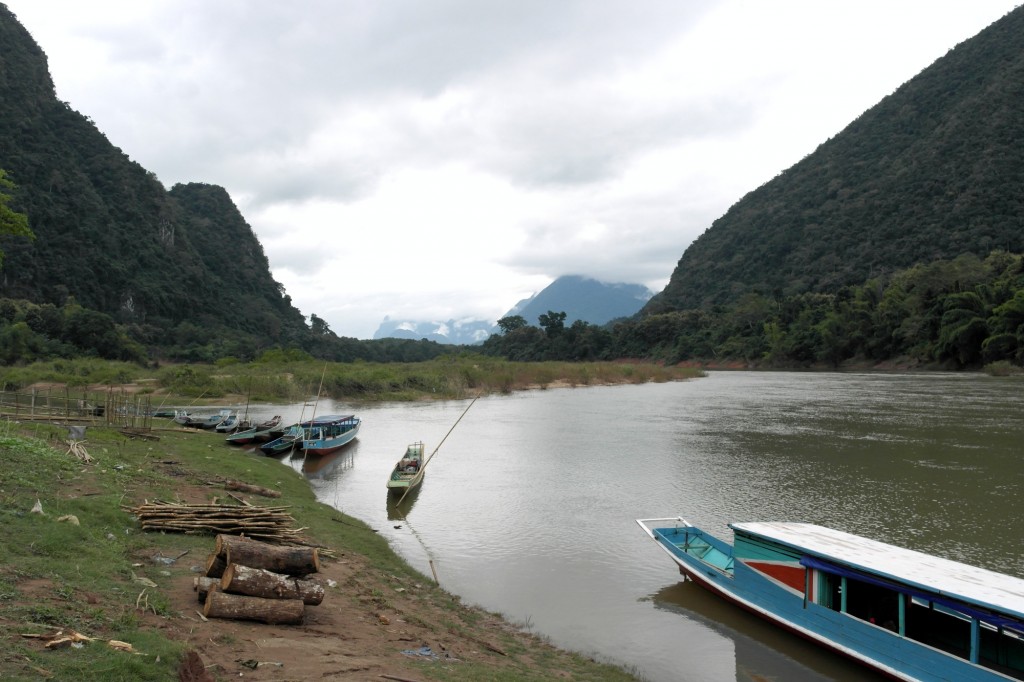 The world is beautiful. We all know this whether we have traveled it via web or foot. But when you open yourself up to it you begin to see a lot of practices that just don't seem morally humane or ethical. The world isn't all eggs, baguettes and local pricing- it's dirty, filthy and two timing, but unless you open yourself up to the evils there is no way for the beauty to filter in. I accept the chicken in the bag against the motor and get back to the unbelievable views around me.
The river is much like the road. It has its oxen and goats along the banks. Villages hang onto cliffs. We pass other vehicles and wave and smile. There are obstacles too; but instead of buses and animals and rain, there are rocks and waves and low tides. Garbage still litters the banks and city noise is played by the rumbling motor. And most importantly they both share the same soul bursting surreal and spectacular landscapes.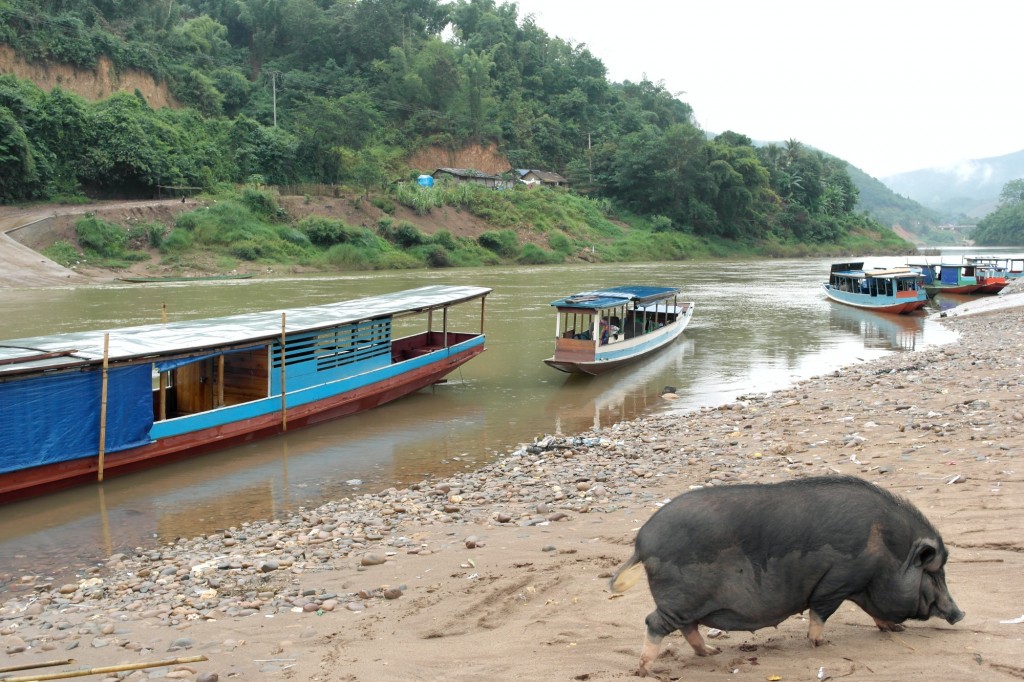 We keep floating downstream for five hours while picking up nautical hitchhikers and passing these beastly machines that look as though they collect rocks from the riverbed and shimmy them along a giant conveyor belt washing each one before spitting it back to the river below. A wonderful invention to mankind this machine is- and all this time I wondered how rocks got so clean. We continued downstream and docked at our new village of Nong Khiaw.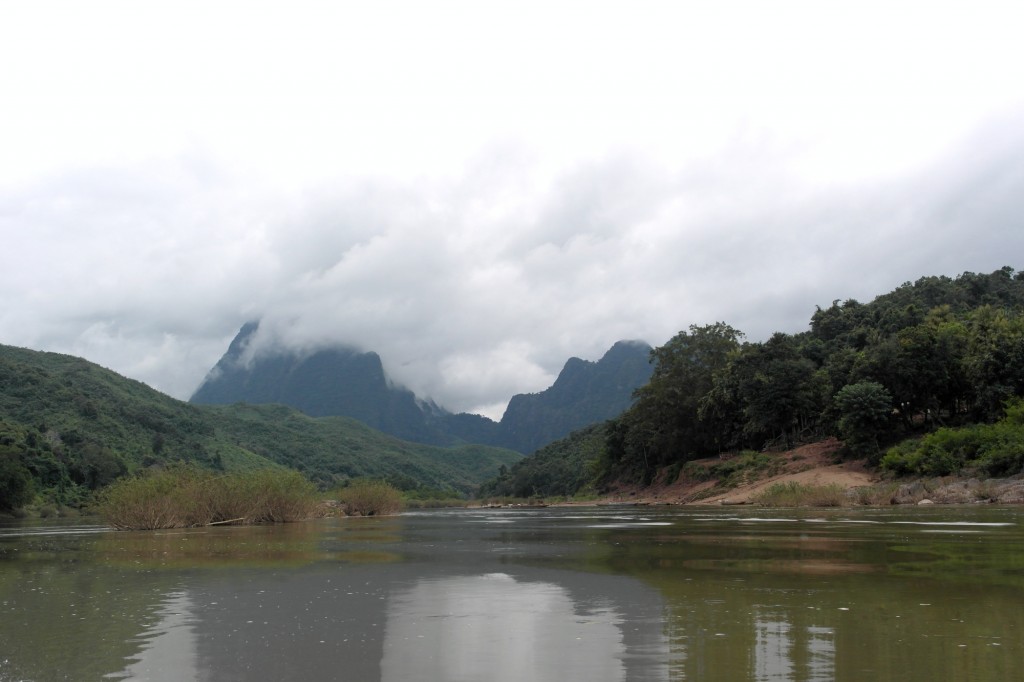 We found a bungalow right beside two Indian restaurants and I made a deal with myself that I would eat nothing else for the three days. Lucky Katie!
KT: Yeah, lucky me!