Sapa, Vietnam
October 21-22, 2013
I guess we've known it all along. I mean, we weren't hiding from the fact. We did the same thing back in Canada. I'm talking about being creatures of habit. We find a restaurant or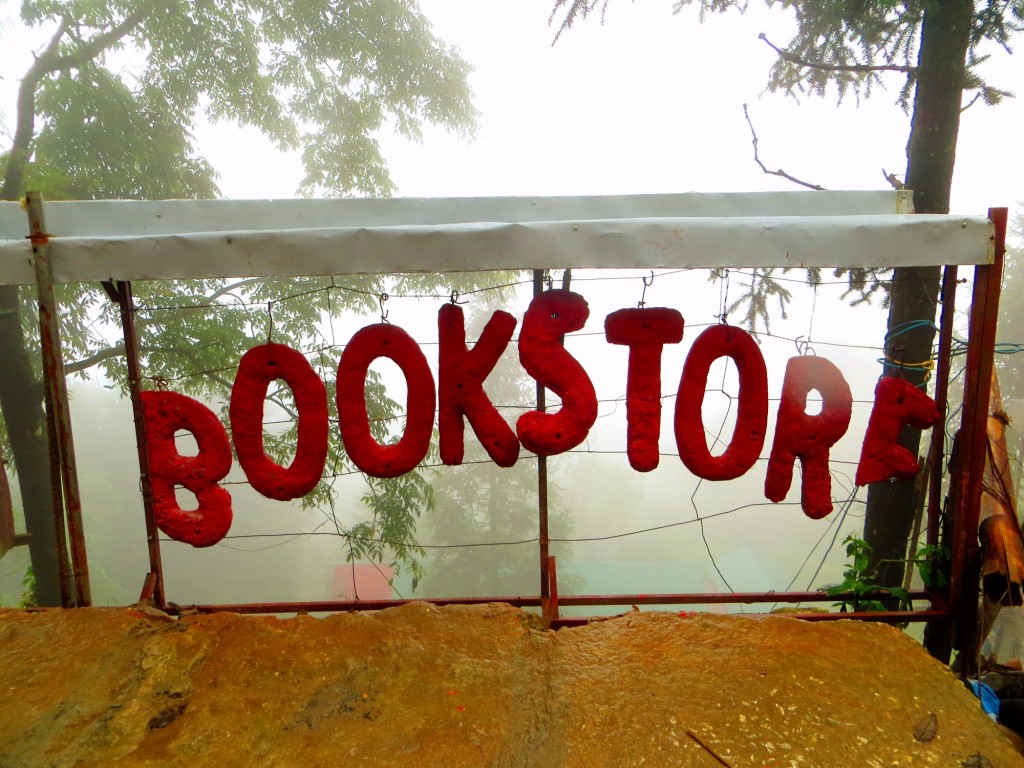 café and we shut the place down night after night like your Uncle does the all-you-can-eat breadsticks at the Olive Garden. So it's no mistake that we went back to the same place for breakfast and then waltzed back through the market, sans le chien, and back onto the couch, and back to the same pho xao restaurant for dinner we'd been at the night of last three nights. We had seen all the Sapa we were going to see. The same fog hung in the air. The same cool drizzle. The same women were on the hunt. We had already bought a ticket for a sleeper bus to take us to Dien Bien, which was a drop off point for our venture into Laos.
Waiting in front of the station the 7pm bus was right on time. So much on time that we watched the bus roll right passed us.
"Was that our bus?" We said. We were both pretty sure it was even though we had been sitting around for the last hour saying that about every bus.
I jumped up and ran to the guy in the booth and motioned that I think our bus just passed. And it had. He made a call while the two of us threw on our bags and hustled down the street while the guy motorcycled ahead. We caught up to it beside the lake we woke up to just three days before.
We slung ourselves into our own single beds, Vietnamese size beds. Actually Vietnamese children sized beds. Behind us sat the only other foreign couple. Two Argentinians, Jimena and Bruno, whose leg hung off the sides like flapping chicken wings. It was going to be a long ride.
I threw on Dumb and Dumber and rattled around for a couple hours; listening to Vietnamese phone calls underneath a flood of disco lights while a woman covered up like a hygienic ninja outstared me in a contest. The whole time stopping to pick up fruit and motorcycles and midnight trailblazers which are all shoved into the buses compartments or tied on the roof and off we roll thumpiddy thump thump through the night.
Katie, on the other hand, clung to her pillow for safety. Not being able to sleep, she was forced to endure the treacherous battles of the eroding and rutted cliff-side midnight hustle, fourteen hours of it in total. I heard it was actually used as a torture method to scare information out of prisoners of war. Now it's turning a profit in the tourist racket.
DAY 42- Our Last Day In Vietnam
We woke up to find out our connecting bus had already left. We were four hours late. Now I understand why they operate on a sliding scale – we have seen plaques that read such and such bus ride 6-10 hours. That's no stop-to-fill-up-gas-and-a-smoke-break. That's more of a take-your-lady-out-to-dinner-and-dancing kind of break.  So, alongside the Argentinians, we walked into town and found a couple of rooms with big windows and comfy beds. Then we went and bought bus tickets for the next morning and rented motorcycles to explore Dien Bien. Which was the only thing really to do.
So Katie and I took off 50km down the road towards the next town that was popping up on the little stone placards that sit in the grass like mini tombstones. I can't recall the next towns name, but we passed a rickety suspension bridge, a million oblong rice paddies, women with long black hair coiled on top of their heads like a sleeping snake, fuzzy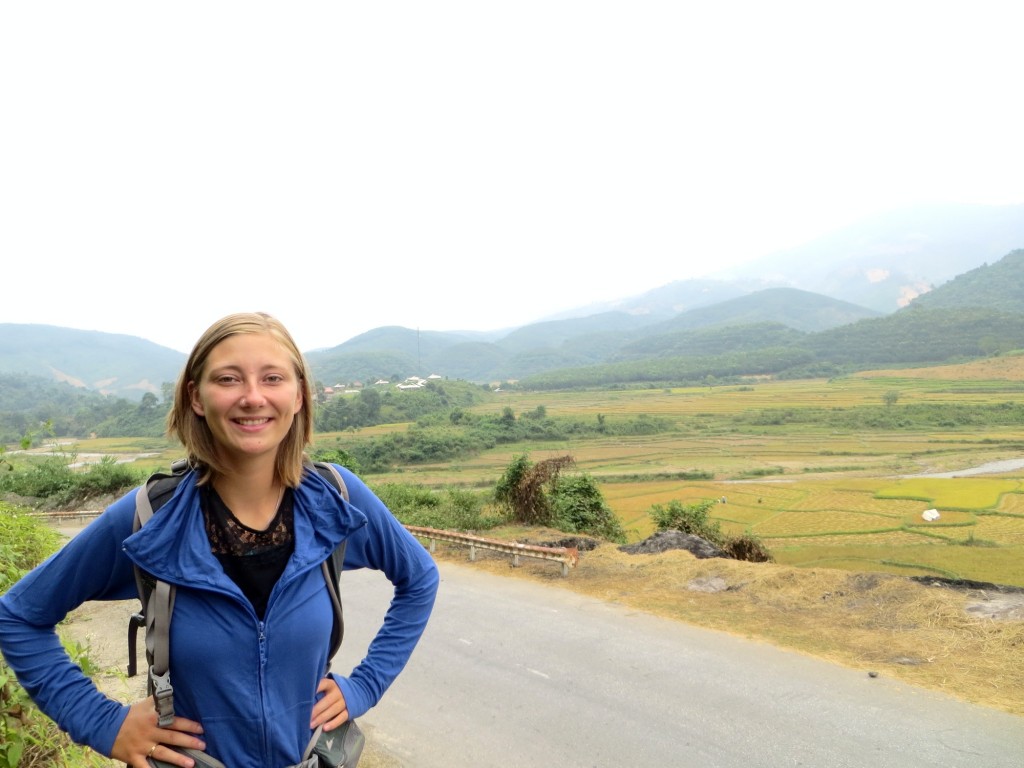 patchwork mountains that looked as though the range was draped in an oversized plaid thrift store jacket and everyone holding something; whether it be logs or buckets or kindle or fruit or children or tethered gerbil. The countryside was as peaceful and refreshing as it gets after being trapped inside a rolling deathtrap commissioned by a junked up madman, which truly are the only people in the world capable of operating buses through all hours of the night.