I don't know where the urge came from, but it started hitting me hard. Snapshots of globes, airplanes, bicycles, compass rose's, pencils, sugar skulls and mountains all etched in black ink like an about page on my forearm. Some of you will call it 'hipster', but I'm assuming you're saying that from behind a desk in some office, really living it upJ Honestly, I never thought of having a single visible tattoo and now I'm picturing sleeves, interwoven with random pieces of me permanently spackled saying "fuck your corporate suit & leisure Friday attire having asses." Really, that's not what its about, I just had a change of heart and wanted a tattoo.
The last tat I got I was 17 and my mother had to leave work to come sign consent for me at the parlour. Fast-forward 13 years and here I am sitting in Saigon Ink, Vietnam minutes away from being inked with a tribute to home I nostalgically created.
The concept was to pay homage to Dundas. To be honest, after travelling the world and living/working abroad for over three years, I don't think I have ever been this quite vulnerable of being home sick. And it's not even to that degree. I have been analyzing the issue and why I think I miss home so much is because of the nature. Ho Chi Minh is undoubtedly a monstrous city, with a boasting a population of nine million and up, but the people aren't the problem- the problem is that its flat and there the city planning hasn't taken into account any green space.  The few parks in the city, though nice, leave me craving a park where I can kick off my shoes and run around tossing a Frisbee or ball, both of which you don't see to much of around here. And to trump that, there isn't a mountain in sight, unless you count climbing the steps of one of HCMC's towering Saigon River skyscrapers, which I f*cking don't.
But, back to the tattoo.  After strumming around the idea of tattooing the silhouette of a map on my forearm with the flight plans dotted to and fro the countries I've adjourned- I made it a little more personal and paid tribute to my home town of Dundas, Ontario.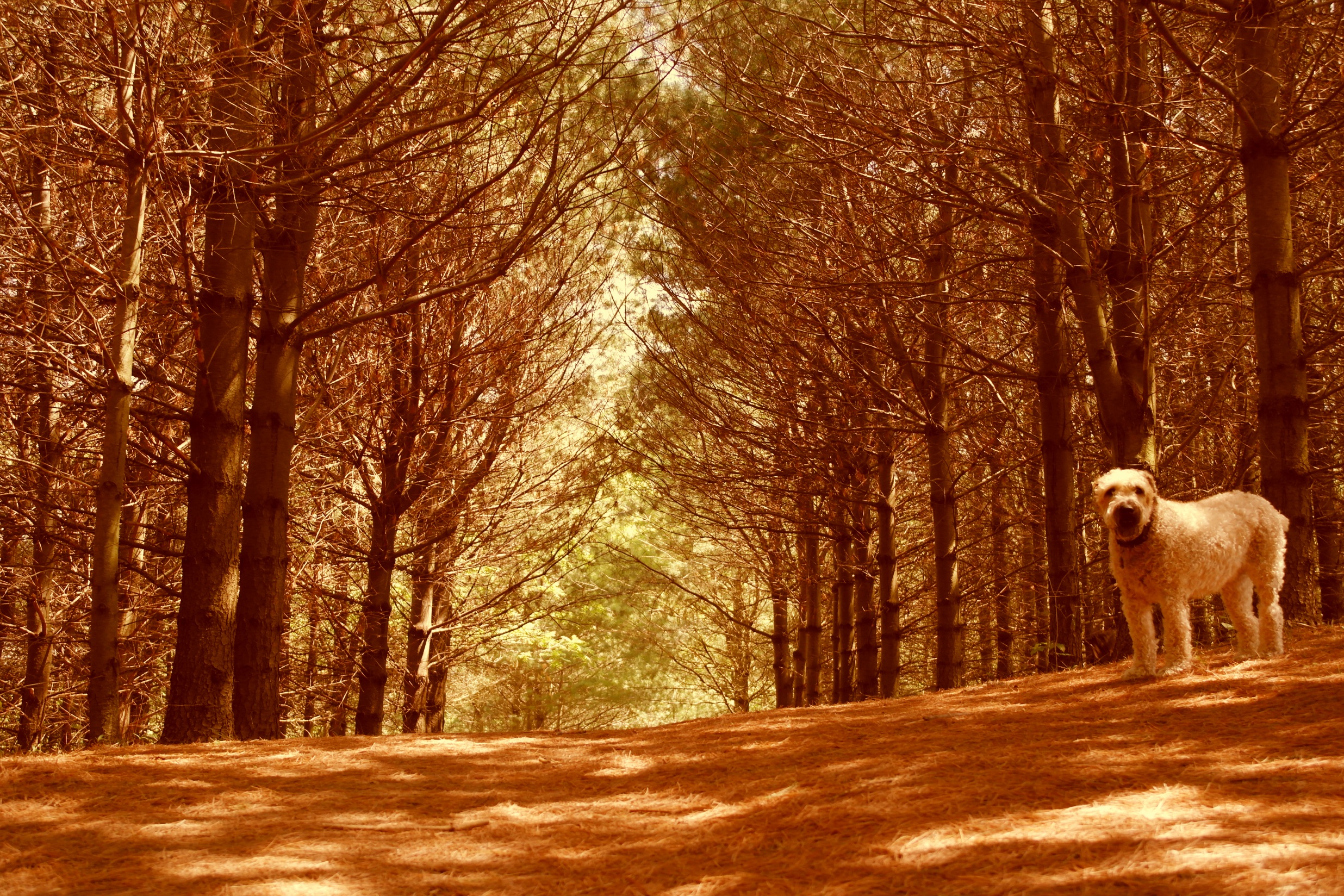 Dundas, now amalgamated with the town of Hamilton, is located in between Toronto and Niagara Falls. It's about a 45-minute drive in both directions and sits at the apex of Lake Ontario, which snakes into Princess Point, which snakes into Cootes Paradise- a dipping point I used to drop in my canoe. Dundas is a quaint town that has pretty much two roads running in and out of town that are sandwiched in between a glacier sculpted escarpment. Its beautiful- you would love it! Heading West into Dundas, the Northern escarpment is home to Tew's and Webster's Falls and the Dundas Peak along with a snaking network of hiking and biking trails that peak out along bluffs that present wicked lookouts for stoners, photographers and nature enthusiasts.
On the south side of the escarpment you have the Dundas Conservation Area, home to meandering creeks, an ancient apple orchard, and an ample array of wildlife, flora and flowing hills.
The Dundas Conservation area sits across the street from two houses my family has spent the last 20 years in, and a five-minute drive from where I was born. To say it's my second backyard would be on point, and my dog perhaps knows it just as well as I do, usually because she's the one leading the way.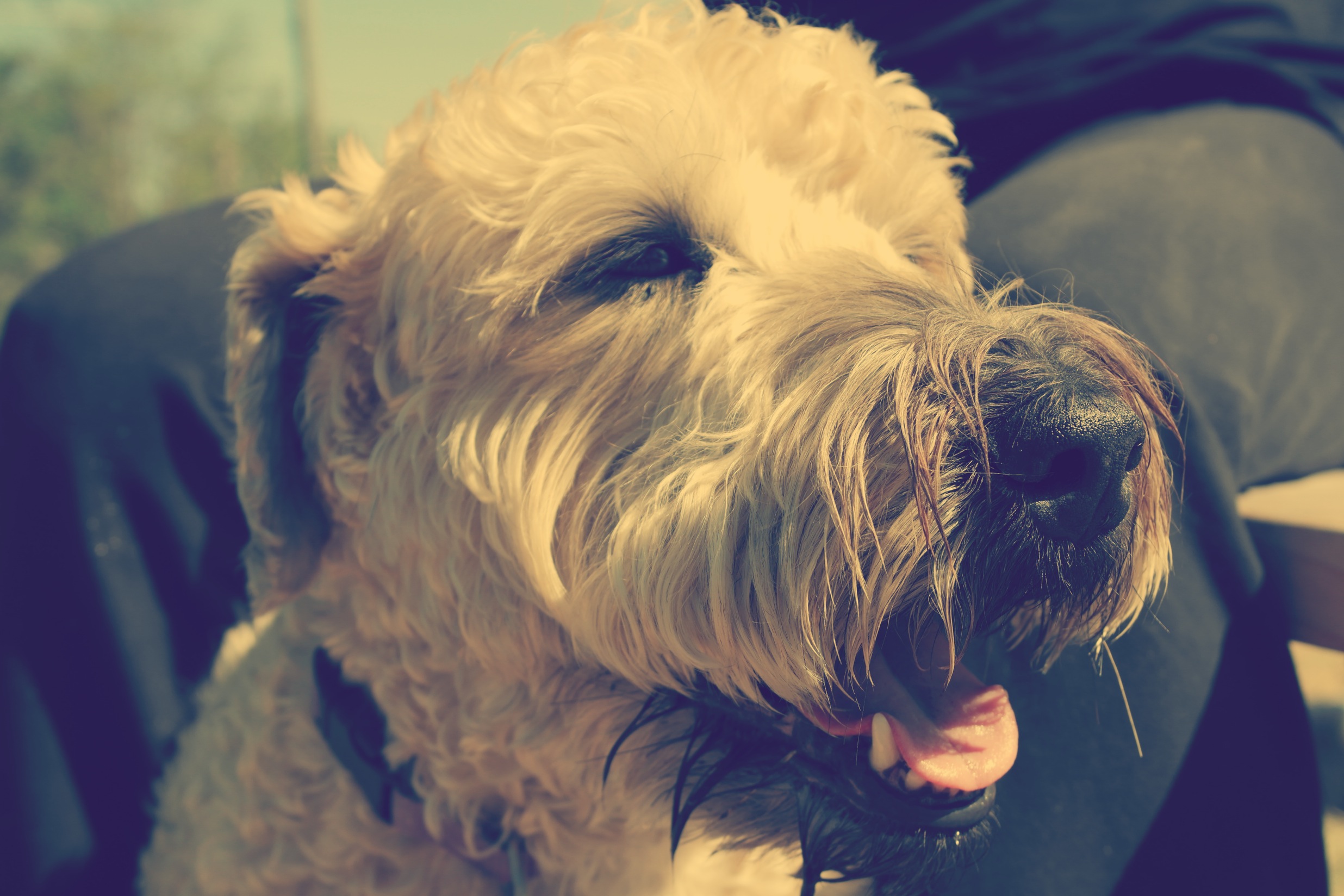 The focus of my tattoo is actually from a spot that my dog leads me, it's a creek that's just off the John White trail, and when the path comes to a fork she's in an all out sprint. By the time I get around the corner myself, she's up to her neck in the cool water.
My dog Karma and this creek was the inspiration for my tattoo. Since I grew up and moved around, and perhaps my family will move again one day- I didn't want to use their address as a home base- so I used the GPS coordinates of this peaceful refuge that holds a close spot in my heart. On top of the coordinates I had three small pine trees tattoos symbolizing the Dundas Conservation Area that the creek embodies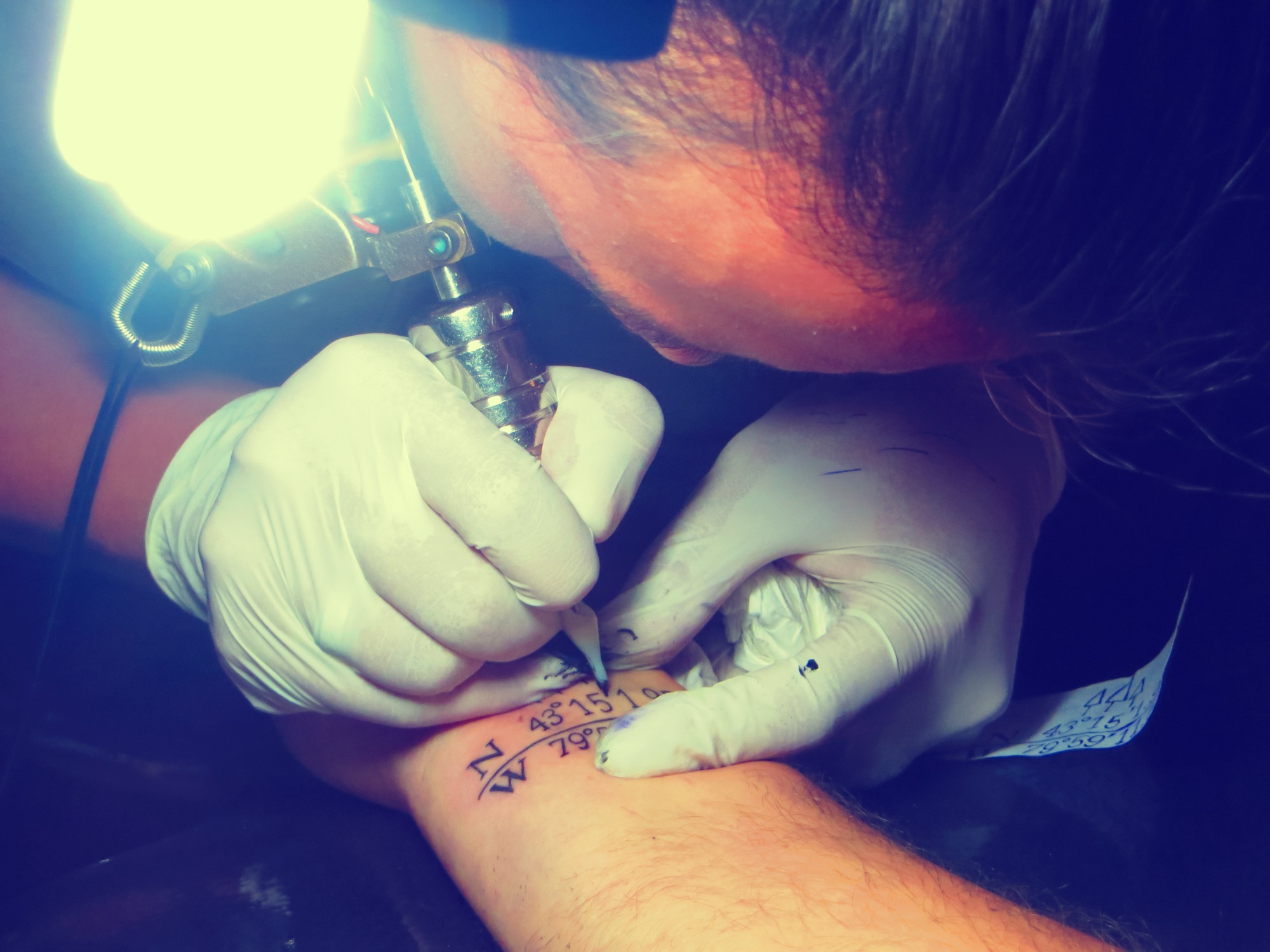 If you care to check it up on a map, or perhaps make it there one day, this is where it lies- Now go play!
N 43 15' 1.951"
W 79 59' 11.63"