Cat Ba Island, Vietnam
October 11-12, 2013
Do you have a key that fits into anyone else's lock? How about a car key? Imagine trying it in a 1996 Dodge Stratus one day and BAM it unlocks. Then you put the key into the ignition and off you go with a sweet set of wheels. What would you do if someone just up and stole your 1996 Dodge Stratus?
I don't know the odds, but I was under the impression one key for one lock, with an immeasurable grey area of chance or error. Meaning one key opens two locks. I don't know what the statistic is, but I know that I have put the wrong key in the door hundreds of times, probably a thousand in my life and it's never worked. Think of all the times fumbling in the dark. Coming home drunk. Stupidity as a child. Then you have the senile and bling thrown in the mix as well. If I've done it even ten times in my life and there are shy of seven billion people on this planet that have done it as well (which averages out all the people who have done it in the hundreds to the people who live in far regions of the world where ox are vehicles and houses made of mud and sticks are yet to be padlocked) then we are sitting at 7 billion times 10= 70 billion times. Yah. I know!
Well this morning. And it's always this morning. There is nothing like starting the day with a hiccup. And my hiccups these days have been brought on continuously by Michael Douglas. Over the last two months Michael Douglas has brought me to the highest peaks and the lowest lows, ya dig!
I lost my keys. Like a fool. I scorned myself for the child I am "you idiot". That was meant for me. But if you feel like you've done something stupid lately- then lay it on yourself too, my brother.  I lost my key. Fast forward twenty minutes to one fatty sweated t-shirt; one room flipped upside down; two cadavered bags gutted on the sidewalk like a 1920's Chicago massacre. Which is exactly how I felt inside. And like the cynical untrusting man I am I was hooked on the hotel manager pinching the key from my bike after I had left it in the slot accidentally over night. Which is a fool thing to do in the first place. But as soon as those thoughts popped it I forced them right out with an internal apology. It was my fault. And after I painted him guilty he came to my saviour.
The manager, who by now has witnessed my stress and sweaty t-shirt, runs into his hotel to grab his set of keys. Coming to my aid he put his key in my slot. I don't know what kind of bike he had and it really doesn't matter because the key didn't work. He grabs his friends set of keys, who's now a bystander, and fiddles with it in the slot. Nope! Then he grabs Katie's key and puts it into her ignition, which it obviously rev's up, and then he takes it out and magically it stays running and then fiddles the key into my ignition. And would you know it my Honda kicked in shining that beautiful green neutral square. I turned the key and BAM it started revving. How the hell did that just work? I drive an early 2000 Honda Win and Katie drives an early 2010 Yamaha Nouvo. I'm still enamored. I'd love to know the statistics of this feat occurring. I don't want to do the research or math myself, but if someone knows it and you want to contact me that'd be wonderful and appreciated. Louisstroud@gmail.com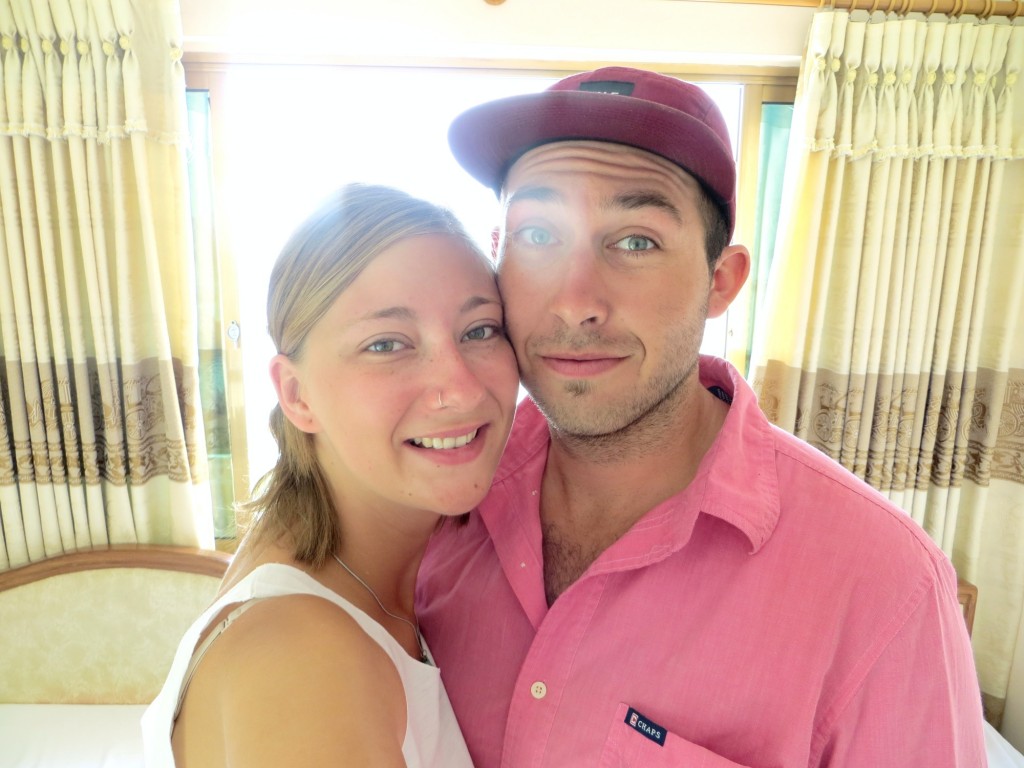 So the bike is running and the guy offers to run down the street to get me a copy. Ahh this is where he gets me I think this was his plot all along, to make a few dollars off the key. Aha!! I'm getting too suspicious for my own good. How the hell would he have known that her key was going to work. I guess I'm just destined not to trust this guy. Which is good because he turned out to be an asshole the next day. Well maybe I brought that on too.
We left the hotel after I got the bike working in search of breakfast. And what a breakfast. Our morning soon turned into an obsession. Taking a break from the eggs and baguettes we found a restaurant serving up western style breakfast and great coffee. None of that syrup or corn replacement we'd begrudgingly sipped to quench our parchment. Vietnam has great coffee, don't get me wrong. It's just that they don't always serve it to you. Like I've said to Katie a handful of times "Vietnam is the land of great food prepared without love – and the same goes for coffee".  The night prior we found a restaurant-cum-café on a walk and made plans to head then in the morning. So we did.
We ordered a couple of ice coffees, com dung com sua, without sugar or milk, which I have grown accustom too. Pure black gold. Waiting for the coffees we flipped through the breakfast menu. Our eyes lit up to stacks of pancakes & French toast & hash browns & crispy bacon, oh GOD crispy bacon & Denver omelets & everything looked holy and
wonderful and they were all laid out in little neat combos that had bites of everything all in the range of three bucks. A splurge from the buck or two we had been used to for our routine eggs and baguette, but hell, we're on vacation. Even if our entire life feels like a vacation. "When in Rome" I believe is the saying. We conquered our meals like we had just been given a clean bill of health. Which is probably far from the truth since we've been living off eggs and bread for the last three months. I think I've lost twenty pounds already. It's a wonderful diet if you're looking for one and you don't think the whole carb-free Atkins or the don't eat anything with a shadow diet will work for you. Eggs and bread. BAM! Do it! Perhaps consult a physician first seeing as though I am just a backpacker and not an actual bankrolled doctor.
After our breakfast we set out for a new room. We heard about a secluded bungalow on the beach that was said to be cheap and rundown. It sounded perfect. We lit out and found the land we were looking for although it looked a lot nicer than how it sounded. We got off our bikes and went up to the reception. She pulled out a pricing sheet. It was somewhere around $60/night and we were under the impression that it was in the $10 ballpark. It turns out all the comments had been outdated and the bungalows had been redone and thusly re-priced. What a flop. (KT: I couldn't believe it. I was so bummed! I was looking forward to some little craphole bungalow with a beach setting for backpacking prices. Not a beachside resort with flat screen TVs! Who needs a TV when the sea is at your feet??) So we turned around…away from the beaches and found a new hotel on the same strip as the night prior, but larger, cleaner, and closer to the beach. We talked the guy down to $10/night for four nights. We unpacked, jumped back on our bike and went straight back to the bungalows which were located on the most beautiful cove and set up camp. It was magical. A hidden treasure. A beach that you see in movies on tropical deserted islands. An oasis where people slave the entire year just to dip their toes. We swam. Yes, swam. And it was glorious. (KT: & of course neither of us snapped any pics. Dopes.)
DAY 32- breakfast melt down, oh and climbing an awesome mountain
We woke up with breakfast on our minds. I couldn't stop thinking about those damn hash browns, I had to have them. So when we pulled up in front and saw that it was all locked up, you can guess how upset we both were. We actually stood around for 15 minutes with guffaw looks on our faces like we had no clue what to do next. And to be honest we didn't. I knew the restaurant next door would be shit compared to our heavenly plate we chowed down on just yesterday. And guess what? The food next door was shit. I've told myself many times to travel without expectations because if you build yourself up – you can easily be let down. And boy were we low. Eggs and baguettes just didn't seem the same. (KT: Turns out the owner of our breakfast joint was at a wedding that morning, so we forgave him hehe)
With indifferent bellies we went to trek through Cat Ba National Park. A mountain range with the slogan "Save The Langurs", an endangered monkey which is  apparently tastier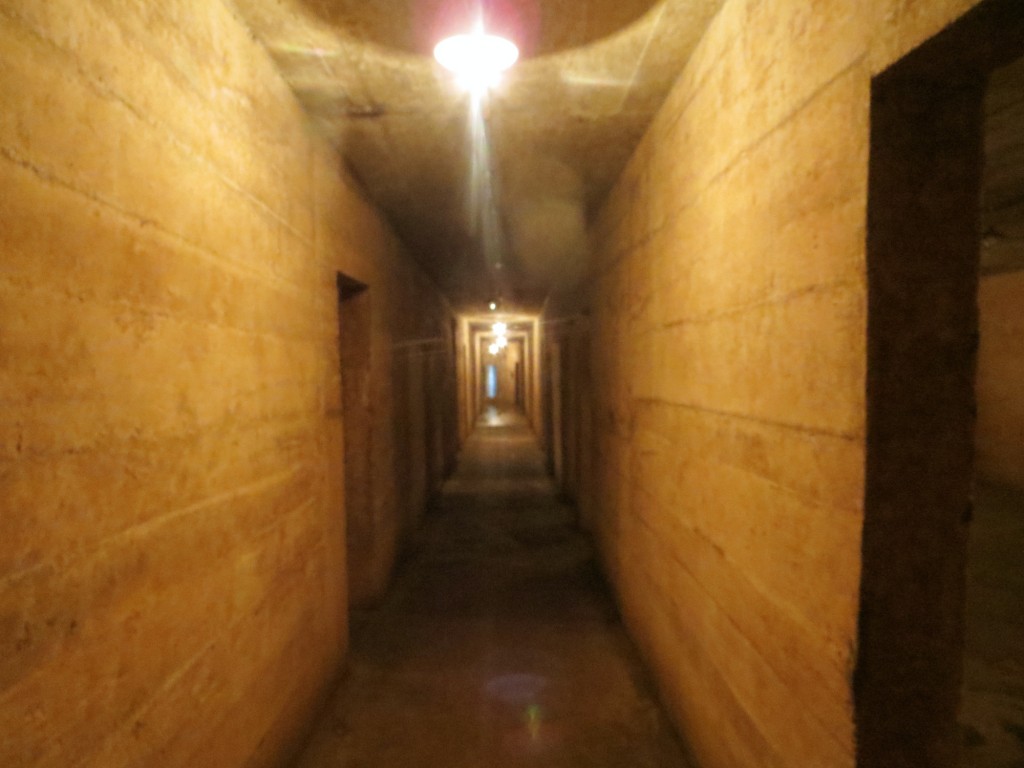 than it is cute. On the way there we pulled over at an entrance to a Hospital Cave which is exactly as its moniker sounds. We paid the seventy cents and climbed a makeshift staircase to an opening on the side of a mountain. A "guide" showed us the lights to switch on and said for us to turn them off after we exit. Inside was the equivalent to any horror movie setting; dark, eerie echoes, creepy shadows, a dozen completely empty concrete rooms except for one with a ladder that led to nowhere, and an unnerving feeling that you weren't alone. Aside from its spooky air it was extremely interesting that it was once in fact an actual functioning hospital inside a mountain. People shot in combat were stitched up in these rooms. People bled on these floors. People died between these walls while some people were healed. Although everyone that found their way into this hollowed mountain had been affected one way or another by the war. We crept out as another group walked in so we left the lights on for them.
We got back on our bikes and zipped off.  About one kilometer from the national park a couple of men were having bike problems and waved me over. I assumed so one could hitch a ride. I was correct. A man in his seventies hopped on and without any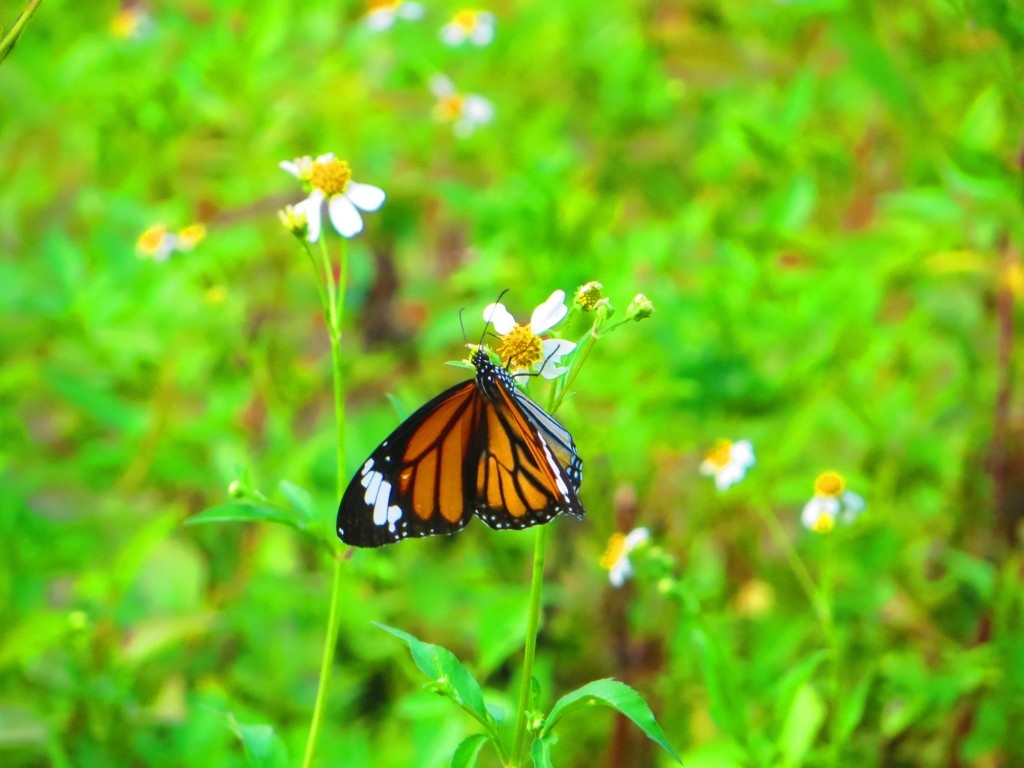 communication I just drove. He was wearing a green jacket that had Vietnamese on the back so I assumed he worked at the park. Maybe a concession booth. As I closed in on the park entrance he pointed for me to make a left, so I passed the gate and kept rolling. For the next twenty minutes I drove this man from one end of the island to the other, some twenty kilometers weaving along the Cliffside. Halfway into the ride I got the feeling that he was in pursuit of reaching the ferry. The one we came in on. Well it was his lucky day. It was a beautiful day and with his seventy year old arms wrapped around me I took him all but one kilometer from the port and swapped him onto another mans bike. Climbing off my bike he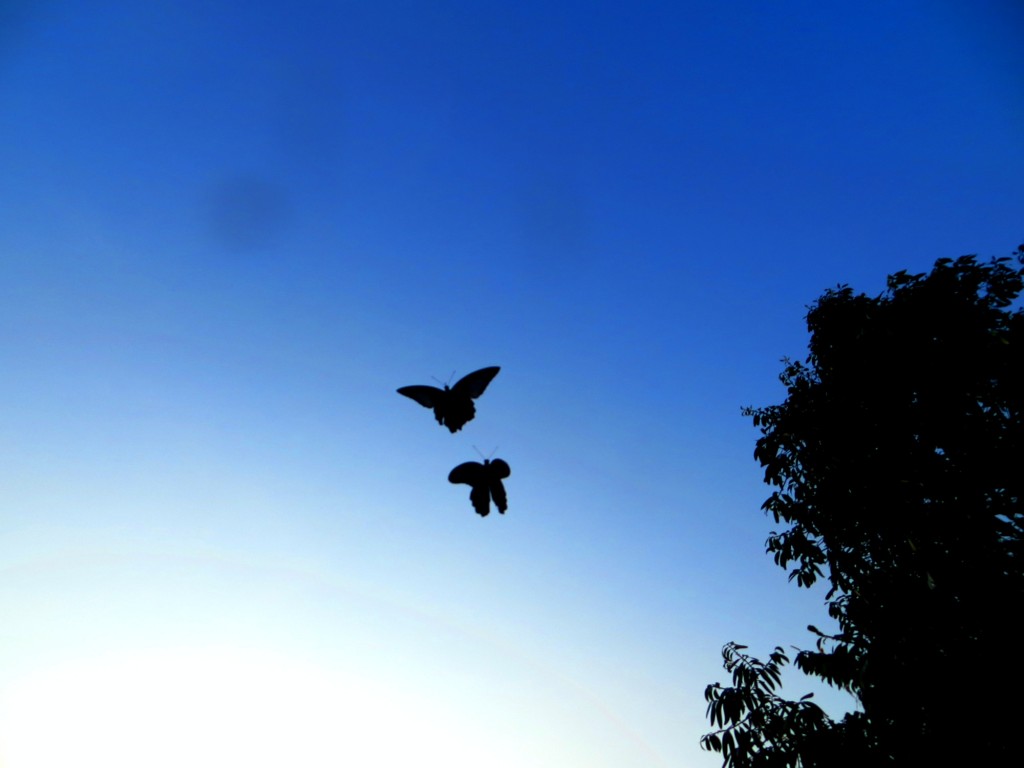 had the biggest smile on his face. Not knowing what to do he stuck out his hand and kissed me on the cheek. We had not spoken a word to each other the entire ride, but he left with a thank you. My shirt had become damp from the grip he had around my waist, with one of his hands resting ever so close to my cough. I wonder if it occurred to him that I drove forty minutes out of my way when I was at the park entrance? Where did he think I was heading? As he climbed onto the other bike I saw that his jacket had three gold star lapels.  I wondered if they were accomplishments from the war and what he had to do in battle to get them. I thought about all the horrors he has seen. As I rode away I saw another man riding in with a jacket fully decorated ten times over. (KT: It was quite hilarious watching Lou tow this guy around the island. Then when the guy kissed Lou on the cheek…I thought I would die laughing. What an adorably cute and hilarious thing to witness. The man was so grateful and he just wasn't sure how to show it – a peck on the cheek does it!)
The ride back to the mountain was just as beautiful. We parked, paid the fee, and started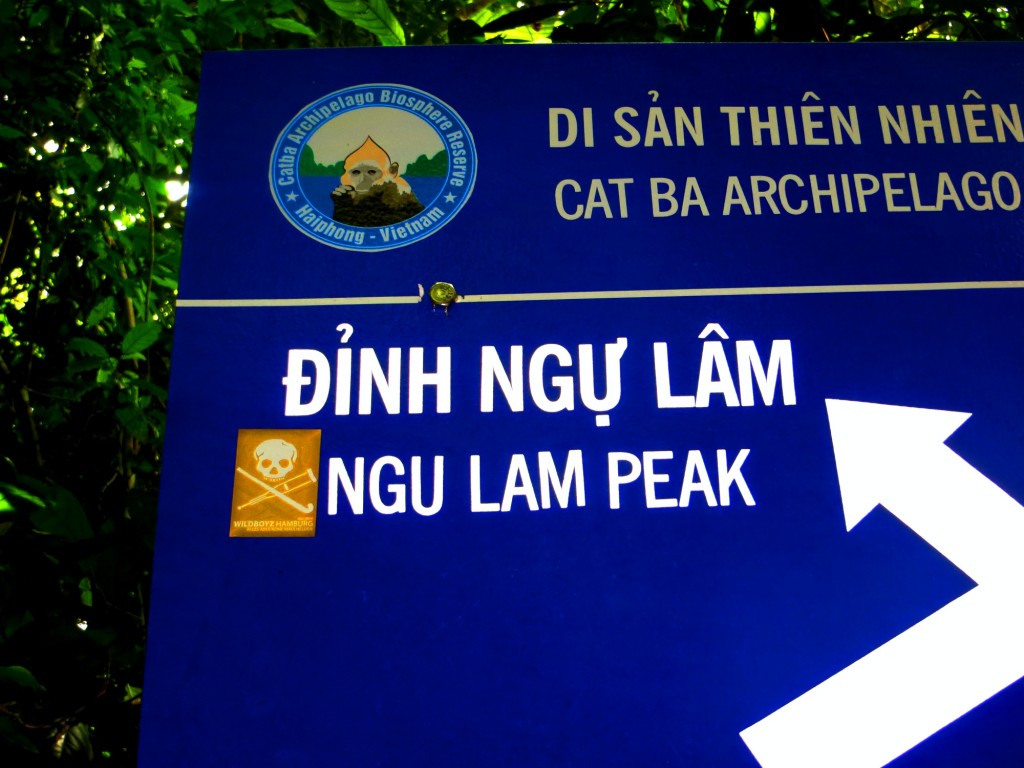 climbing. The point of the climb was to reach a peak sitting at an arguable 1200 feet. We reached the top easily with a few skipped heartbeats. The peak opened up to unbelievable 360 degree views of mountains, mountains and more damn mountains. On top of the peak was a looming tower with a dated wooden plaque reading "Dangerous No climbing" which are the exact words that stir the adventure in me. I slipped through a metal bar and onto the staircase to Katie's chagrin, although I know it was purely out of love (I am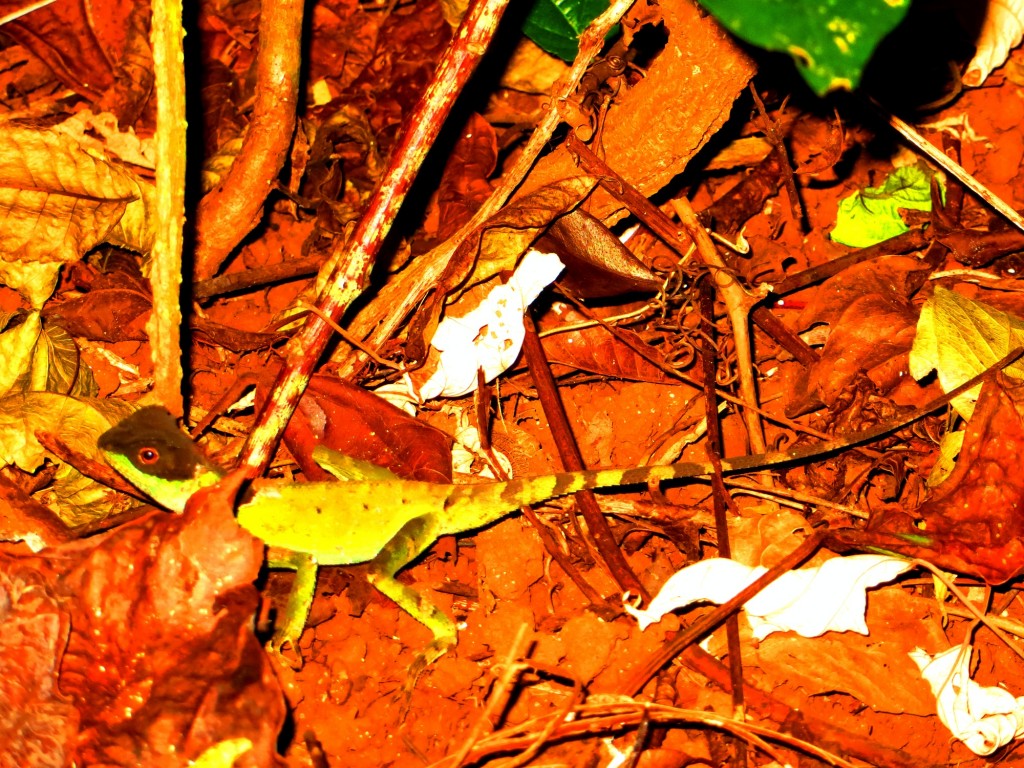 loveable you know), and climbed the rusted iron steps up five flights to a deck that was more of a work in progress. It was like they ran out of planks to finish the top so they just said fuck it and threw up a danger sign instead. The view though. It was worth the risk. Alone at the top of the world free to think about what all men think about. (KT: Yeah, I did NOT want him climbing up there. "There's a sign for a REASON, Lou!". Then I dropped it, and let him do his thing with a promise to be careful while I sunned myself like a cat on a rock. It was great.)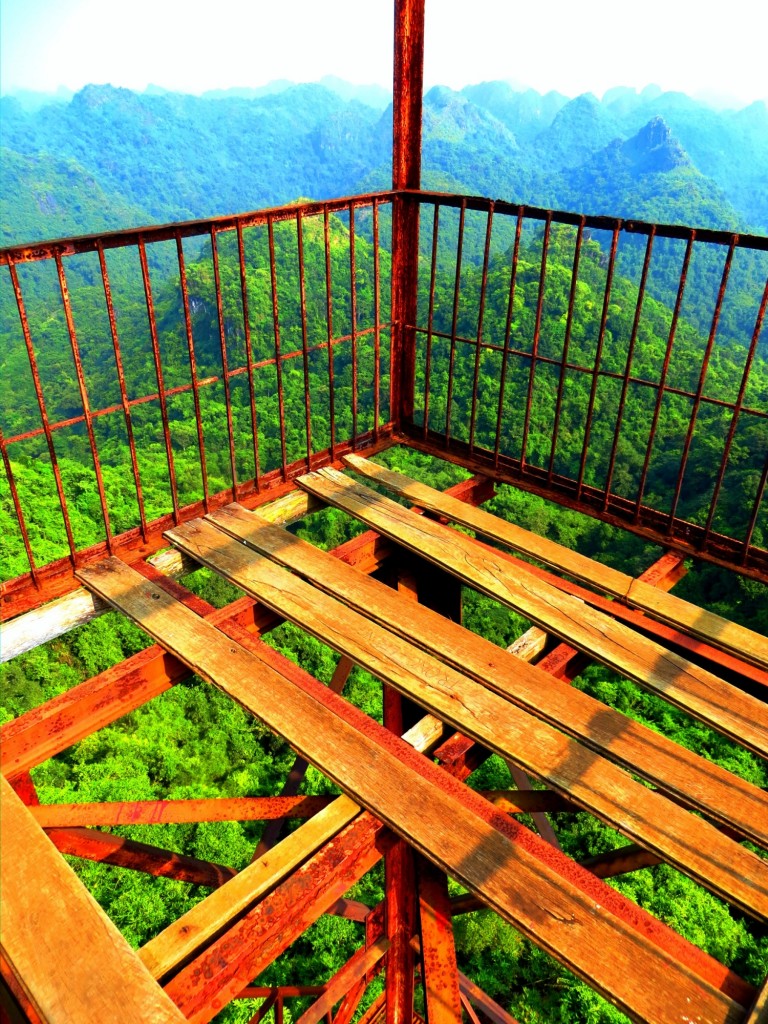 When I climbed down the group from the hospital cave had arrived. This time we actually introduced ourselves and traded travel stories. Frankie and Katia were an Italian couple traveling with Fabio, a German that had linked up. They had just came from Laos and told us about their route, the absence of a culinary experience, and the unrivalled countryside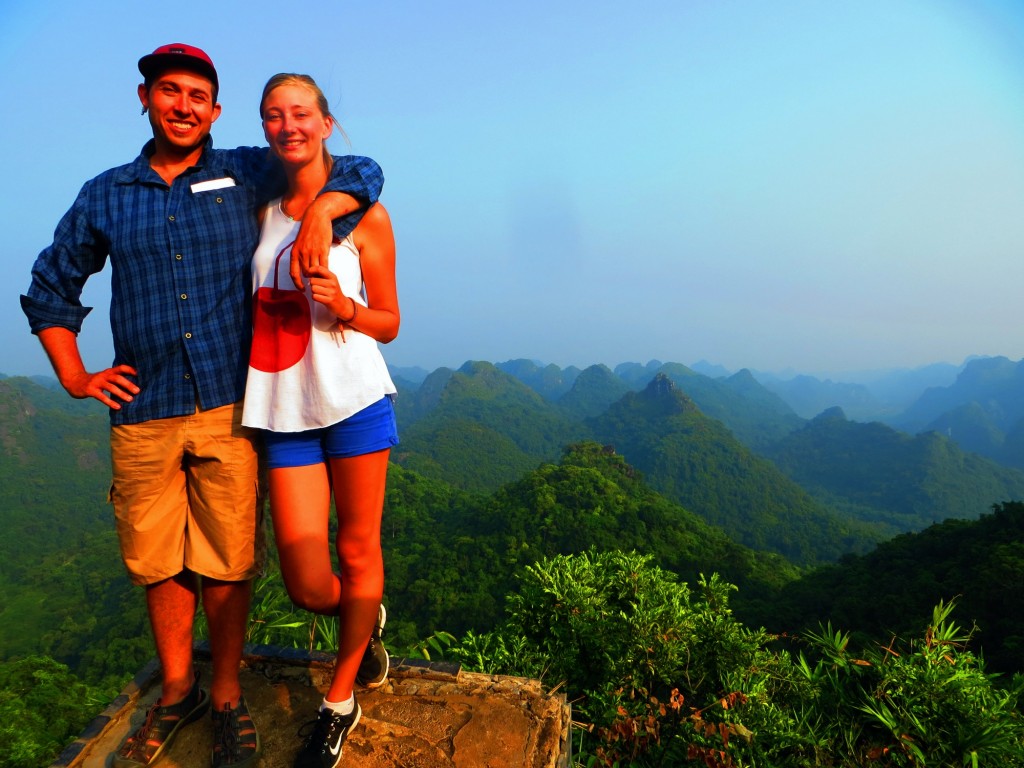 beauty. We all snapped photos and descended together just as a lengthy and garish group were arriving, and then another, and another, and even another. The peak had snug room for ten and that's generously allowing everyone a few feet of space to do what you do at the top of a mountain – enjoy the view. We had passed 20-30 all within a span of four minutes trying to snake ourselves down a set of shifty and unhinged ladders. Our timing couldn't have been calculated more perfectly. We all walked down together and parted ways at the entrance. But that wouldn't be the last of them.