Well the past ten days have been relaxing, but I was beginning to get an itchy feeling to get back on the road; the wind, the wonder of where & what's waiting for us and all the piglets and oxen and endless unknown landscape along the way. Don't get me wrong Hoi An has been great, a wonderland with time spent on leisure walks through the patchwork streets entering art shops and café's for coffee, reading on the white sandy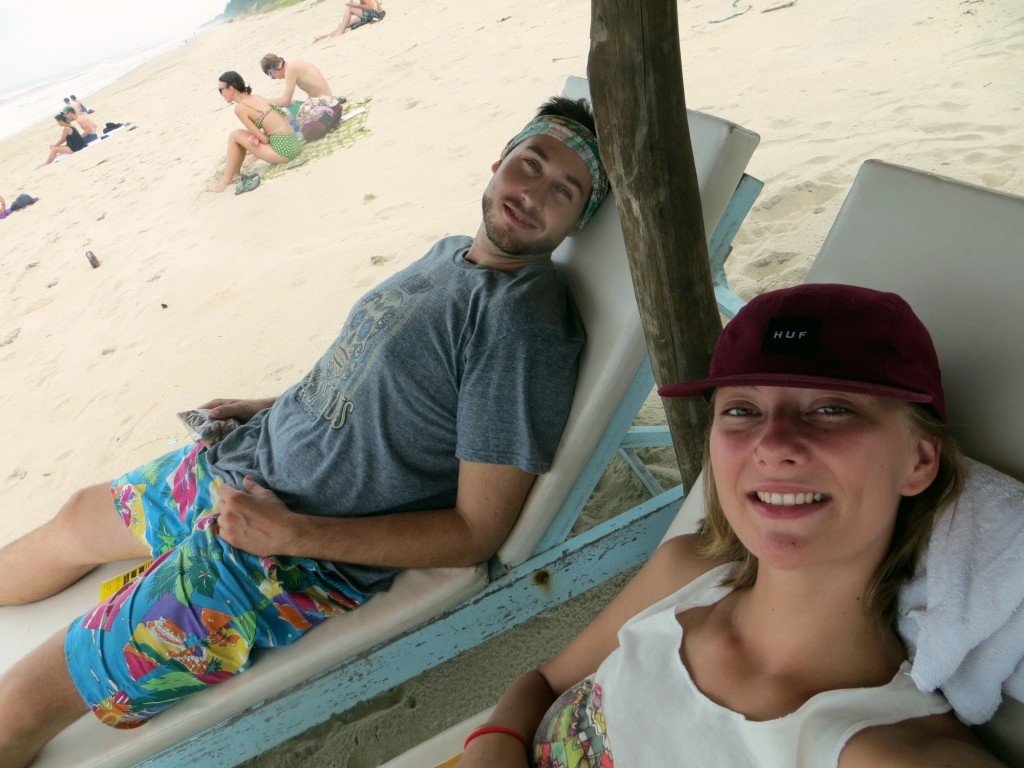 beaches on wooden lounge chairs that are free to use if you buy a $1 beer, waking early in the morning with the intent of getting efficient time to abuse the buffet, watching locals try their luck at homemade arcade games where you have to smash a planter pot with a club after walking to find it blindfolded, and being harassed in the market for garment and shaves and eyebrow waxes which Katie fell victim (KT Edit: eyebrow threading!), and learning how to make a tie from a woman who learned from her father who learned from his father, and searching for books at Randy's Book Exchange, and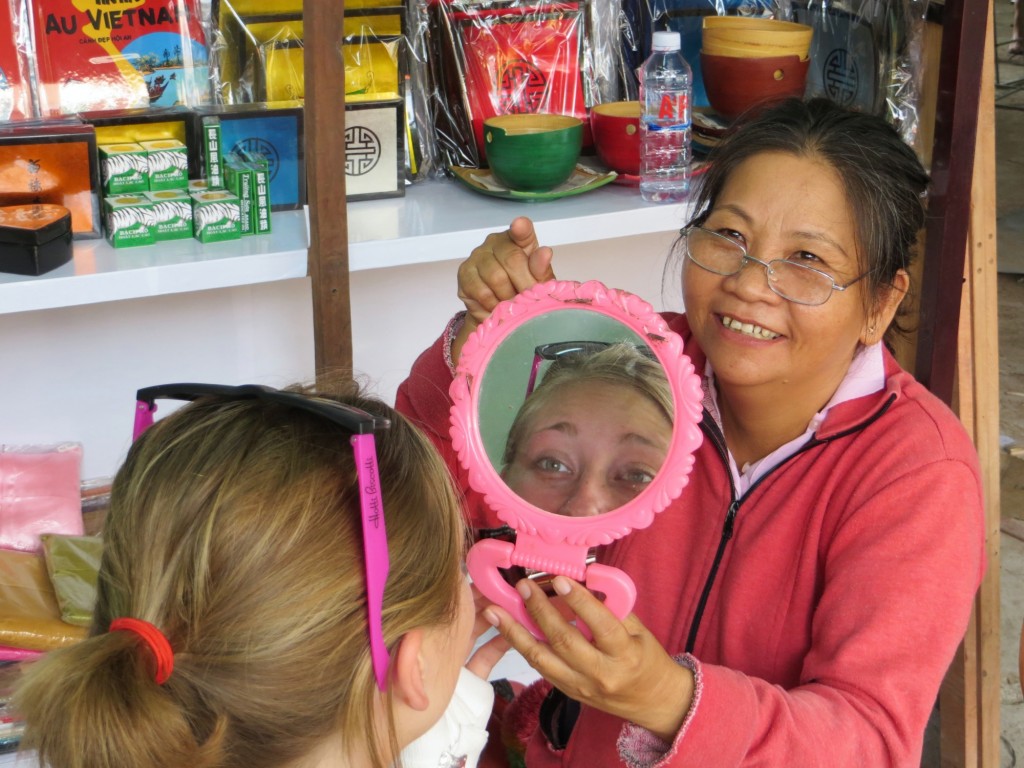 craving Indian food at Ganesh, and holding hands in the night along the rivers and through the streets and in old quarters and beside and throughout the mob of vendors selling the world on their shoulders, and sleeping an entire day away by accident, and every other waking minute sipping all you can drink American coffee at Dingo Deli and gazing out at every dish that passed by our seats until we dug into roasted veggie focaccia's and chicken caeser salad sandwiches and bowls of hand cut fries and more coffee even when our coffee went cold, until ten days slipped through our fingers…I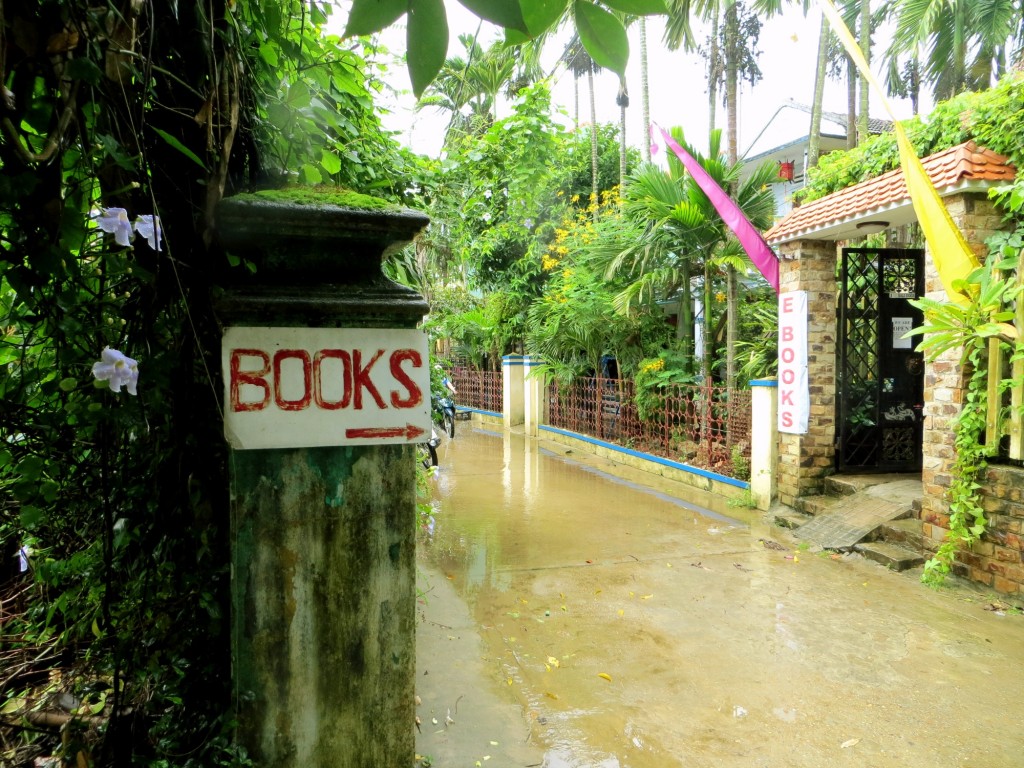 was beginning to get the itch to hit the open road…the uneasy feeling that I've been in one place for too long…when it was time to pick up my hats. I zipped over to the shop and there he was, cap on his head fiddling with the last of my order. They untied a garbage bag and inside burst with the rainbow that made up my hats. Each print stacked in tens. It was incredible. To see my vision in full form. The inside of the hats all fitted with opposing fabrics. The elastic back. The short brim. The wild colours. I tried one on. The brim flipped up on its own. They were beautiful. I checked the seams. The stitching. Each hat was identical in shape and cut. Although each one was unique because of the layout cut from the fabric. I was now the owner of 60 hats. All mine. Still without a brand. Although I had a list of contenders: Faifoo. Regimio. Gush. Backwoods. Pines. And the ever favourite SweetLou. Either way, I have a lot of time to think about it since I'll be on the road for the good part of a year.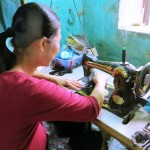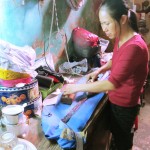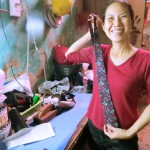 They grabbed a calculator and we worked out the price. It was in the ballpark of 4 million dong ($200). I broke out my wallet and handed them eight 500,000 bills and I could see at that moment that all the troubles had been worth it. It had cost them next to nothing considering I was purchasing all the fabric and running around. All they really had to pay for was the thread, rivets, elastic strips and plastic brims. The project had to be somewhere in the 95 percentile of profit. And if you read earlier I told you that monthly wages ranged from 1.5-7 million/month. Well in five days he had made more than half of that. We thanked each other. Perhaps me even more enthusiastically than them and with the bag in my hand I ran back to the hotel to show Katie and have a little fashion show.
That night we packed our bags. It was time to leave. Ten days in Hoi An was wonderful but we were on the brink of overstaying our welcome. So the next morning we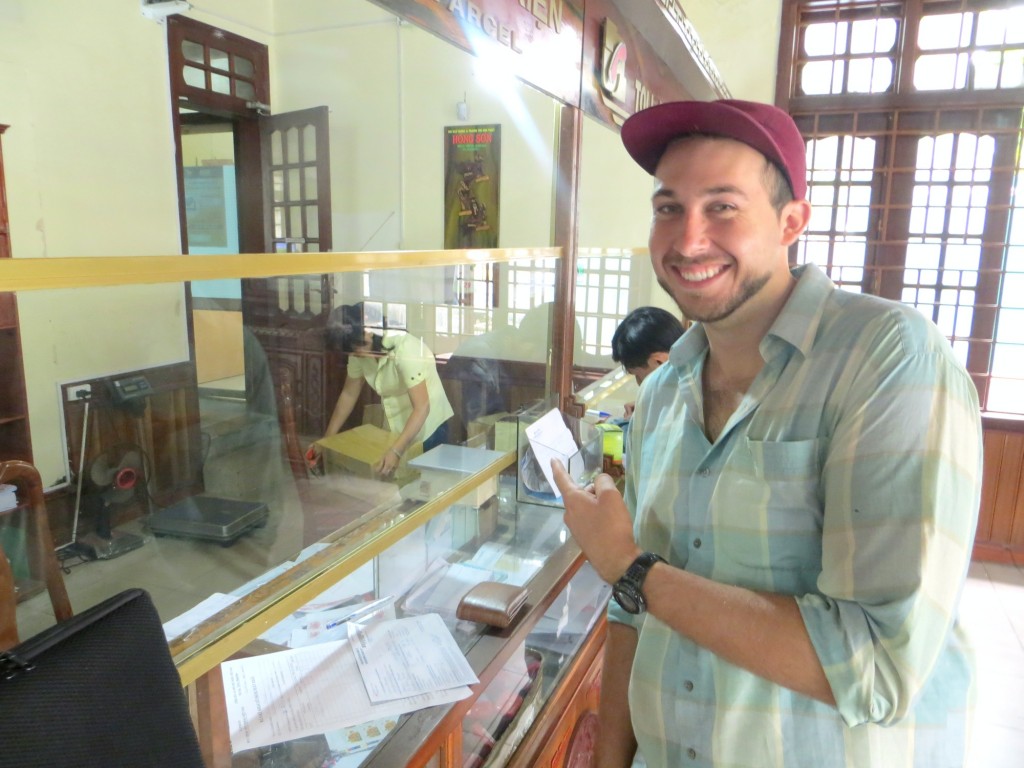 paid and lit out for the post office. It weighed in at just shy of 6kg and cost me $35 to ship by sea all the way to Canada, which they said would take three months. Hell, I don't care how long it takes as long as it gets to my mama's house. And with the load off my shoulders and our bikes geared up we set out for Hue ancient citadels and Dong Hoi and provincial parks and enormous record crushing caverns and onto skimming the waters of Ha Long Bay and its thousands of stalagmites and earthy islands jutting forth like prehistoric mammals that froze while coming up for air and onto Sapa and 10,000 feet in the sky and dining with hill tribes with eyes flowing from my head like two gushing waterfalls and onto Laos and Cambodia and Thailand and Muay Thai and Buddhism and meditation and yoga and the search for wild monkeys and the piece of the magical puzzle that I've been holding from you…only because it hasn't written itself yet.
Like Ken Kesey and Neal Cassidy and the band of Acid heads that explored their minds and America inside the cavity of a converted school bus…we too must go further.